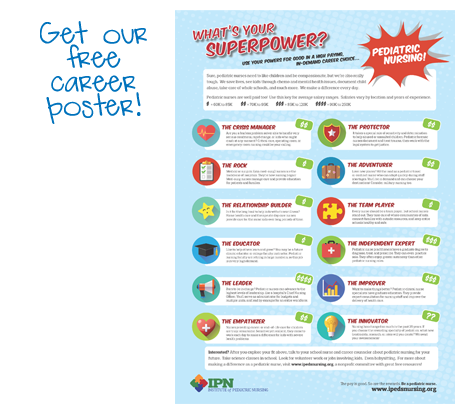 Awareness. Collaboration. Innovation.
The Institute of Pediatric Nursing is a nonprofit committee that studies issues facing our specialty and proposes solutions. By providing a unified voice for pediatric nursing organizations, children's hospitals, and nurses themselves, we foster collaboration among the most respected minds in the profession. Then we share outcomes and tools.
The IPN is not a fee-based membership group. Anyone can use our free resources to strengthen and promote pediatric nursing.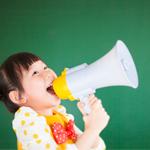 The Campaign for Pediatric Nursing
IPN News & Resources
The latest from IPN
Jun 20 2017

Post our new free infographic to inform families about RN, PNP, and CNS pediatric nursing experts and how they make a difference for children and teens!

Jun 13 2017

Share our new free posters with grade school students so they can learn more about pediatric nursing careers!

May 12 2017

Because pediatric nursing professionals are key to facilitating improvements for the health and well-being of LGBTQ children and adolescents, the IPN invites you to use these resources to support this...
Learn more about all we offer, and take advantage of our free materials!